NORA KYZY " FLOWER BOUQUET" Designed by Artist JOHNNY RYAN
Regular price
$ 19.99 USD
Regular price
$ 24.95 USD
Sale price
$ 19.99 USD
Unit price
per
Sale
Sold out
FEATURED TRENDSETTER, SUPERMODEL, FASHION INFLUENCER & ENTREPRENEUR, NORA KYZY IS KNOWN FOR HER ASIAN BEAUTY - ILLUSTRATED BY FAMOUS ARTIST JOHNNY RYAN WITH SOME NEW LOOKS! HERE SHOWING OFF A FLOWER BOUQUET AND A SMILE. EXCITED TO INCLUDE HER SOCIAL PHILANTHROPY IN THE SAVVY SOX COLLABORATION, NORA WILL BE DONATING A PORTION OF THE PROCEEDS TO THE @childrescuecoalition! FIND THEM ON IG!
A unique collectible sock for fans of Asian models and politically incorrect alternative comics. Funny socks, great for womens & mens novelty gift, as an eye-catching statement & conversation starter!

NORA KYZY COLLECTION - Are you a FAN of NORA KYZY? Do you follow Nora on Instagram? Have you seen the comics from artist illustrator JOHNNY RYAN? Check out the Savvy Sox collaboration for the NORA KYZY Socks by Johnny Ryan!
Learn more about THE LEGEND OF SEAN SAVVY. Stop the takeover - Watch the video to see the birth and the beginning of SAVVYSOX.
Want to make your own CUSTOM SOCKS for your personal funny socks collection, sock drawer, for friends, as gifts? Want to make your next family reunion more memorable? CLICK HERE for CUSTOM SOCK DESIGN 
Love these socks? Wish you could have more funny socks? Get brand new socks every month with a PERSONAL SOCK SUBSCRIPTION! Click HERE to start your subscription at socksubscriptionbox.com
Use funny socks for corporate team building or branded promo products -  Interested in creating a CUSTOM CORPORATE BRANDED COLLECTION? CLICK HERE for CUSTOM SOCK DESIGN
Want to be a SAVVYSOX WHOLESALER? Can't wait to showcase these funny socks in your online store? Are you a boutique owner looking for novelty socks? Are you a fashion buyer? For WHOLESALE ORDERS see the CATALOG click here
Share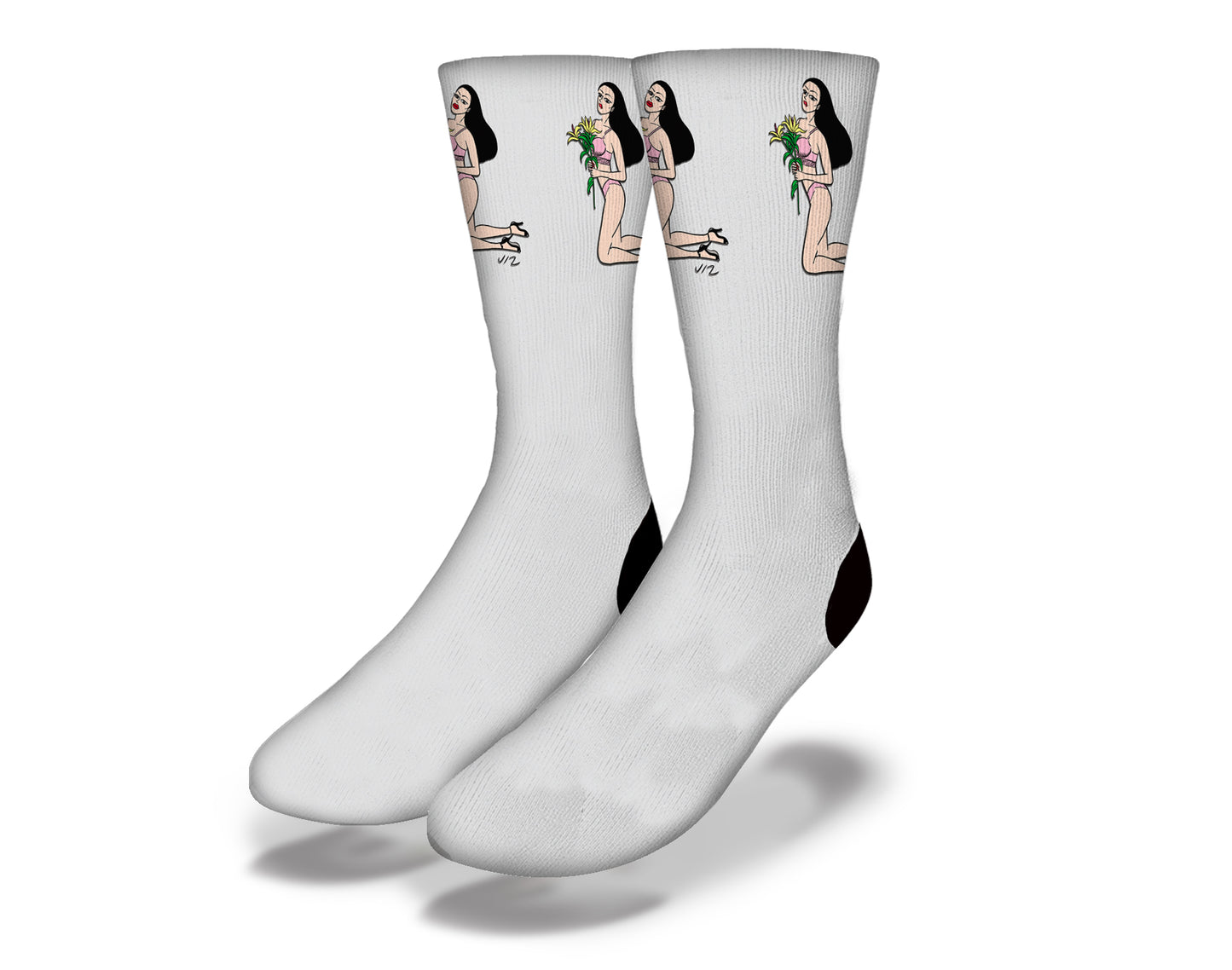 LOVE WALMART.COM?
We have great news for you ! You can now find Savvy Sox Sock Products on America's most trusted website Walmart.com . Click on button below to see our products
Go to Walmart.com